About Gary Alan Nelson
Minnesota native Gary Alan Nelson has spent the past 20 years exploring and photographing the wild places and vanishing rural landscapes of North America. He photographs national and state parks, trails, lakeshores, seashores, prairies, forests, rivers, deserts, wilderness areas, rural routes, scenic by-ways and country backroads throughout the country, from sweeping landscapes to intimate details.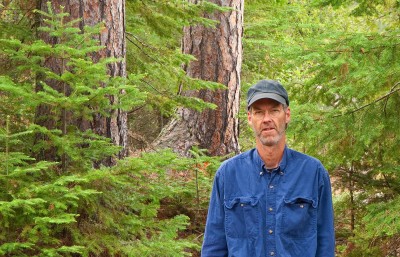 He utilizes both large format and digital cameras. His large format field camera produces 4x5 inch transparencies that are 16 times larger than traditional 35mm film. The clarity, detail and color saturation from this film is stunning.
Gary's award wining imagery has been published in hundreds of magazines, calendars, books and other publications. His fine art photography is displayed in private collections as well as clinics and corporations across the country. He has two photographic books published, one of which was given a Benjamin Franklin Award as the best photographic travel book of 2002. In 2000 he was named a master of landscape photography by Outdoor Photographer Magazine.
A selection of publications include: Audubon, Backpacker, Men's Journal, National Geographic Books, National Geographic Traveler, National Geographic Adventure, National Wildlife, National Parks & Conservation, The Nature Conservancy, Outdoor Photographer, Outside, Sierra Club, Travel-Holiday, The Wilderness Society